Update, February 1, 2016
Since I first wrote this, a lot more shaking has been going on. Bubblews is gone. It just disappeared a few months ago.  People who hadn't backed up their work had no way to get it. Persona Paper announced at the end of January it will be closing. It is no longer showing ads or issuing coins. They will be paying those who are owed most as long as the money lasts. People are being given notice so they can make copies of any work not yet backed up. The owners of Persona Paper have acted with integrity, keeping members in the loop at all times. I am sorry to see the site closing.
****************************************
In the past two months online social bloggers and content writers have been scrambling to make the best of changes in their online world, I among them. Many who had written for Bubblews had their work truncated by the July 15, 2014 site update that eliminated everything written in extra content boxes or photo galleries. On these posts, only the introduction remained.
Squidoo writers were greeted in the middle of August with the news that Squidoo had sold out to HubPages and their work would automatically be transferred there unless they opted out. Many of those affected by this change were still madly editing their ruined posts on Bubblews to try to make sense of them again. Now they had to deal with making their former lenses into work suitable for HubPages. Shortly afterwards, Bubblews took away the ability to edit any post over 24 hours old, leaving a lot of angry writers who could not fix their broken work.
As I personally was trying to make the best of all this, I discovered Persona Paper and joined. It was everything I was wishing Bubblews was – except for the pay. No one could beat what Bubblews was paying. In spite of their lack of respect for their writers' work, evidenced by what they did to it, in spite of payments taking longer and longer to reach them, in spite of the lousy writing interface, Bubblers kept posting because they couldn't get paid as much anywhere else.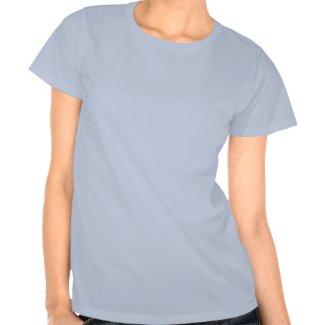 This month  whose writing their worlds on Bubblews find their world there rocking again. First came the announcement that pay would be going down and that those from certain countries would have to wait longer for payment than those from other countries. Then came the news that everyone would have to wait at least two months before they could get paid. They would also only be able to redeem once every thirty days, no matter how much was in their bank. There was another outcry when the number of views posts got stopped appearing.
Then, just this week, Bubblews decided that too many posted recipes had been plagiarized. This led them to say they would no longer pay for recipe posts unless the writer could prove the recipe was their own. They offered no way to present this proof. So most people have decided they will post no more recipes.
The only good news coming out of Bubblews this month is that Bubblers can now delete all those posts the update destroyed, without the financial penalty that used to make deleting bank-breaking.  Now we will also have to delete the ones we fixed before the editing stopped, since Bubblews "helpfully" restored all the text in our extra content boxes last week, including overwriting the edits we'd been able to make. Those posts restored all the obsolete portions we had edited to make them up to date. It restored all the references to photos that the site had deleted. Hardly anyone had used the extra content boxes to include only text. It would have been unnecessary.
Where does this leave Bubblers? Most have decided Bubblews is no longer worth their best efforts, since the site administrators cannot be relied on to leave their work intact. Posts aren't earning what they were, and residual income is hardly worth mentioning anymore.
I used to make between one and two dollars a day most days, even if I had not posted anything new. Now if I make a new post, I'm lucky to earn a dollar in a day. On October 5, I posted one article, bringing my total number of posts to 841. My bank read $44.17 the morning of October 5. The morning of October 9, without any additional posts, my bank was reading $48.70. I had earned $4.53 in that time.
That isn't happening anymore. I cashed out on October 14. leaving my bank at zero. By October 15, in the morning, it was reading $.68. Since then I have made two posts. Today my bank reads $5.12. So in the seven days between Ocober 15 and today, October 24, I earned $4.44. That's an average of $.63 a day. Compare that to the average of $1.13 a day I made before the change with no new posts – all residual income.
But what has happened at HubPages is even more dramatic. Between my two HubPages accounts, with no affiliate sales, for this month I'm making only $.22 a day residual income. That is with 137 featured hubs between the two accounts and no new hubs posted this month. Last month those earned $.39 a day. In April, the earnings from only the original account with 81 featured hubs, earned $.43 a day.
If I trace that account through from April 20, 2011, that account has earned an average of $.45 a day, but you must consider that on April 20, 2011, I had only four hubs and during the rest of that month in April, they were averaging $.19 a day. Most of my best hubs were beginning to be written in November of 2011 and the number of hubs did not start increasing much until 2012.
Enter Persona Paper. It's new. I joined at the end of July. It's requirements are much easier to meet than those of HubPages. It pays not only for the views on your posts, but also for comments of 30 characters or more which you make on the posts of others. Its threaded comments make real discussions easier than on either Bubblews or Facebook or Chatabout (a pay to post forum.) You always know who is answering whom about what.
What's most important to me there, though, is that the owners of the site are themselves writers and they respect our work. To prevent spammers, spinners, and plagiarists, they read a sample of your writing before accepting you on the site as a writer. They are also very responsive to suggestions from members and reports of violations.
Their writing interface is almost as good as that on WordPress. You can use bold, italics, and other necessary formatting needed to write in accordance with common usage standards. You can also post multiple photos in posts at the present time, though as individual galleries get more crowded, that feature may not last. I have confidence that the owners will not take away what is there, but the ability to add more at at later date could go away.
But, you may ask, does it pay as well as Bubblews and HubPages? Not yet. When I started at the beginning of August with my first post, I was making an average of .06 a day counting comments. As of today, October 24, I have earned $5.84 and written 128 posts. I now earn an average of ten cents a day when I post. Posts only have to be 500 characters, but I usually write more.
Since I joined, the site has grown as more people are seeing Bubblews as a ship about to sink or a place they no longer enjoy the uncertainty of what will happen to their writing or earnings. While earnings at Bubblews and HubPages are going down, earnings at Persona Paper are heading in the other direction and slowly increasing.
I'm not ready to give up on HubPages yet, since I still believe it's smart to have many baskets for my eggs.
If you have found some good baskets for content I haven't mentioned, please tell us about them in the comments. I do moderate comments, but I will let appropriate links be shared to any sites I have not mentioned after I have investigated the sites linked to. I still have a no spam policy.
Photos (apart from those leading to Zazzle) are in he public domain courtesy of http://pixabay.com/