My writing life on Squidoo was unique. I wrote a lot of lenses to express myself around themes to evoke a mood or combine thoughts, videos, music and photos around a topic. A prime example was a lens called "The Blessings of Rain."It was revised to post to HubPages when Squidoo sold out to HubPages.
I wish I could show you the unedited version.  I wrote it after a three-day period of mild rainstorms that came after a very parched period of months without rain. I wanted my readers to understand what a blessing the rain had been to the parched county. I included some lighthearted music videos with songs about rain, such as "Just Walking In the Rain," just after my introduction.  This was followed by an Amazon module with umbrellas for sale, some photos to evoke a mood, a poll on how rain affects the readers, and another music video.
Then I switched the mood to a more spiritual theme by introducing the lyrics to "Joy is Like the Rain" with some photos of rain on a window.  I had put a video of the song there, but YouTube took it off so I had put one of Squidoo's modules there that would play samples from an album that had the song on it.
From that point on the thoughts, photos, and videos were more devotional in content. The lens  ended with the comment section, as they all do.  I deleted the featured lens module which usually came after it.  HubPages doesn't offer that as a capsule.
Here's the best I could do so far from Squidoo to turn this into a hub.  First I had to change almost all the photos. Most had originally come from Photobucket and at a time when they were seemingly not restricted, but they aren't able to be used commercially anymore. That meant searching my own photos and Pixabay for replacements. The replacements aren't as effective, since they aren't animated so you can actually see the rain coming down.  I may have better ones on my home computer when I can access them, but I wanted to put something in as place holders now.
I then had to remove all links to Zazzle products because HubPages doesn't allow them or have a way to put affiliate link codes into their capsules. One of the hardest things about the overall transition for me is not being able to use Zazzle products as illustrations. Some of my best illustrations come from Zazzle.  I had two modules, one with a couple of posters of people in the rain, and one with rain T-shirts, that served as visual breaks before the poll. I had to eliminate them.
I left the MP3 Amazon module in just in case HubPages might add one as a capsule. It didn't happen so the song did notsurvive the change. I don't expect I'll have a  way to include this important song in a way it can be heard.
I also had to find something to replace Squidoo's call-out module, formerly known as the black box, which used to be a module by itself but had other former modules offered within it as choices. I had used the black box often in various colors, as a sort of transition quote . I decided to use Quozio to make a replacement for one of these black box quotes.  You can see it above. For Quozio, you don't need to have a photo of your own. The site provides a choice of many backgrounds and you provide the quote.  It's actually better than the old black box.
I made the replacement for another black box on Picmonkey, because I wanted to use my own image.  It's a free online image editor. It produced this for me.
Another site where you can add text to your own photo is Share As Image.  They try harder to get you to go pro for a fee, but you can use either a choice of their photos or uploading one of your or choosing a background.  You can see photos I've produced from all three sites as featured images on this blog and its sister blog, Bookworm Buffet. You are limited only by your imagination.
The conclusion I have come to after this project of trying to turn "The Blessings of Rain" into a hub is that to really work I'd need to totally rewrite it.  I'm now debating the wisdom of having the lenses transfer over and having two accounts. If I  have only ten suitable lenses or less I may cancel the transfer and rewrite them for the existing account.  There are many, including my best lens, that I will have to put on my own pages.  There is no way I'd be able to turn them into hubs.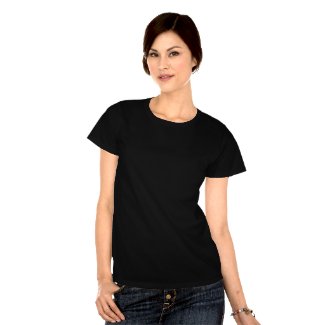 Eat. Sleep. Edit. Tshirt
Browse Editor T-Shirts online at
Zazzle.com
What problems have you encountered in moving work from content writing sites to other sites or to your own websites?